Treatment Stacking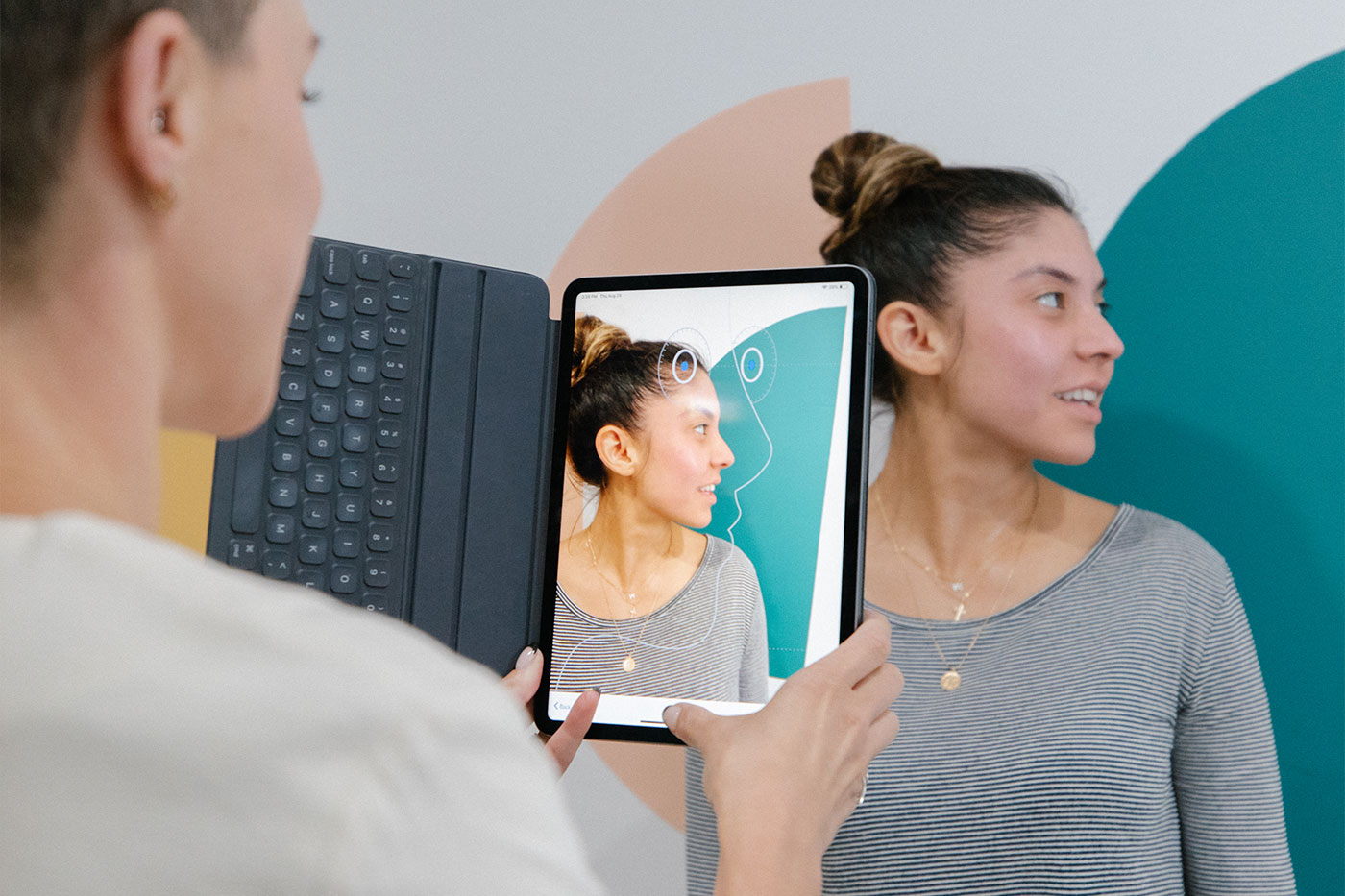 How can you get the most out of your visit to PFAM? With our new Treatment Stacking feature, you can easily book our most popular treatment combinations for one visit.

Choose from our curated list of treatment stacking options and bundle your skin to-do's to maximize your results, and simplify your day! Your already well-spent time at PFAM is about to become even more perfect.
Aquagold Super Facial + Botox
This pair is known to create the dreamiest of glows, all in one single appointment! Aquagold uses micro-channeling technology to deliver a customized cocktail of botox, filler, skin brightening vitamins, antioxidants, and hyaluronic acid, into the superficial layer of the skin. The result?  A plump and hydrated filter-like smoothing effect.  Botox is then injected into specific facial muscles, a bit deeper below the surface, to address and prevent fine lines and wrinkles. A PFAM favorite to get your glow on prior to any special event. This treatment stacker has zero downtime, but plan ahead because peak results take 10-14 days.
Botox + B12 Burn Shot
Treat your inner and outer perfect with this duo of services. The B12 Burn Shot stimulates metabolism and burns fat while also providing the essential B12 vitamin (that so many of us are deficient in) to improve mood, energy, and immune system function. All those feel good vibes are enhanced by loving the way you look with Botox injections used to soften fine lines and wrinkles, creating a glow that reflects your inner perfection.
Botox + Chemical Peel
Give your skin the ultimate refresh with this glowy. line-smoothing combination. With Botox as the ultimate wrinkle and fine line preventing treatment, a range of medical grade chemical peels are used to enhance your glow by evening out complexion, improving texture, and reducing acne. Yes please!
Botox + VI Peel
Get ready to reveal your perfect with a ToxBooster duo. Combine a VI Peel resurfacing treatment + Botox injections on the same day to experience a total skin transformation that will leave you visibly aging well. This treatment stack is the skin-rejuvenating wrinkle-smoothing powerhouse you have been waiting for.
Botox + Filler
Commonly known as 'The Liquid Facelift,' this pairing of injectables allows for a global restoration of youth, addressing many of the signs of aging such as tired eyes, sagging skin, and wrinkles. The positive outcomes of using completely customizable dermal filler include subtle lifting, skin tightening, restoration of youthful proportions, and replacing lost volume. Botox then goes to work minimizing fine lines and wrinkles, leaving a soft and dewy glow. Injections are both expertfully and artfully placed, never overdone, and always highlight your unique perfect. 
Cost for this treatment stack starts at $2500+. Subsequent sessions may be required depending on your unique goals and the customized plan that you create with your provider. 
Botox + PRF Under Eye Treatment
This might be the injectable combination of your skin dreams. Botox helps to create smooth wrinkle-less skin, and a glow that is unparalleled (Yes! Botox does something special to the skin.). PRF injections are then targeted into the under eye area, a space where volume loss and crepey thin skin calls for an extra boost. Platelet Rich Fibrin is created from your own blood and contains growth factors and stem cells along with other bioregenerative properties to help revitalize and brighten the under eye area. Talk about getting the best results possible during your precious time in the PFAM chair.
Microneedling + Perfect Beauty IV
Our collagen-boosting, glow-enhancing (and PFAM favorite) Microneedling is a great stand alone treatment for boosting the skin's natural ability to heal and repair. The results only get better when paired with the blend of vitamins C, B complex, Biotin, Zinc and Glutathione in the Perfect Beauty IV. These ingredients not only support collagen production, they also ensure optimal function of the antioxidant system, aid in cellular repair. and encourage growth factors. Tighten, brighten, and thicken skin with this perfect pair.

Microneedling + PRF Under Eye Treatment
Target dark circles, loss of volume, and crepey skin under the eyes with two treatments seemingly made to compliment one another. While Microneedling works to boost collagen production and thicken skin in the under eye area, PRF injections can subtly enhance tissue volume in this area, improve the look of crepey skin and improve blood flow. Certainly, an unmatched total under eye refresh!

RejuVAnate Feminine Rejuvenation + O-Shot
Increase sensation capability for women by holistically treating the vaginal canal, clitoris, and G Spot. Painless CO2 laser is used to stimulate the healing response of tissue in the vaginal canal for improved tone, hydration, and sensation. The O-Shot then uses platelet-rich plasma to encourage growth, rejuvenation, and healing at a cellular level. Together these treatments increase sexual desire and natural lubrication, resulting in greater arousal and stronger, more frequent orgasms.

CO2 Skin Resurfacing + PRP Serum
The gold standard for skin resurfacing and wrinkle reduction, fractionated CO2 laser tightens and brightens skin to reveal a youthful glow. As a treatment with one of the longer recovery periods (2 weeks of downtime), CO2 laser pairs perfectly with PRP. A quick blood draw allows us to use the regenerative properties found in platelet-rich plasma as a serum following laser treatment. PRP not only enhances laser results through its own smoothing, brightening, and collagen-boosting properties, it also helps to decrease recovery time and soothes the skin as it heals.

CO2 Under Eye Skin Resurfacing + PRF Under Eye Treatment
For tighter and brighter under eyes, this combination brings together the best of CO2 laser resurfacing and PRF injections. While fractionated Co2 laser reveals youthful skin under the eyes, PRF injections can subtly enhance tissue volume in this area, improve the look of crepey skin and improve blood flow. Certainly, an unmatched total under eye refresh!

RF Microneedling + PRF Under Eye Treatment
This ultimate skin-brightening duo is the treatment stack of your glowy skin dreams. Radiofrequency microneedling delivers targeted radiofrequency waves into the dermis for skin-tightening that starts beneath the surface of the skin. This leads to refined structure at the surface and an overall dewy glow. Paired with PRF injections under the eyes, this treatment also targets an area where volume loss and discoloration are common. PRF can subtly replace lost volume while also stimulating collagen production, growth factors, and blood flow to brighten and tighten under the eyes. For rejuvenating and refreshing, this is it!

PRF Under Eye Treatment + Lip Filler
The eyes and lips are some of the most expressive parts of your perfect face. In a single appointment, transform them both with injections of PRF and filler that create a look you love because you feel so good. PRF injections under the eyes improve blood flow and stimulate growth factors to fill in lost volume, brighten, and tighten the under eye area. Filler placed in the lips accentuates your natural shape while adding volume to create a "can't stop looking in the mirror" result. This treatment stack is all about letting your personality and perfection shine through!

VI Peel + Lip Filler
A duo so perfect your beautifully natural, youthful skin and lips will thank you later! The VI Peel resurfacing treatment + Lip Filler stack is a next-level combination. Target concerns include anti-aging, hyperpigmentation, acne-prone skin, and acne scarring with a VI Peel. Now combine lip enhancements with filler transporting you to new levels of confidence, and letting your perfect shine. Once you fall in love with your results, you will want them to last!
Not ready to book yet?