PRF Injections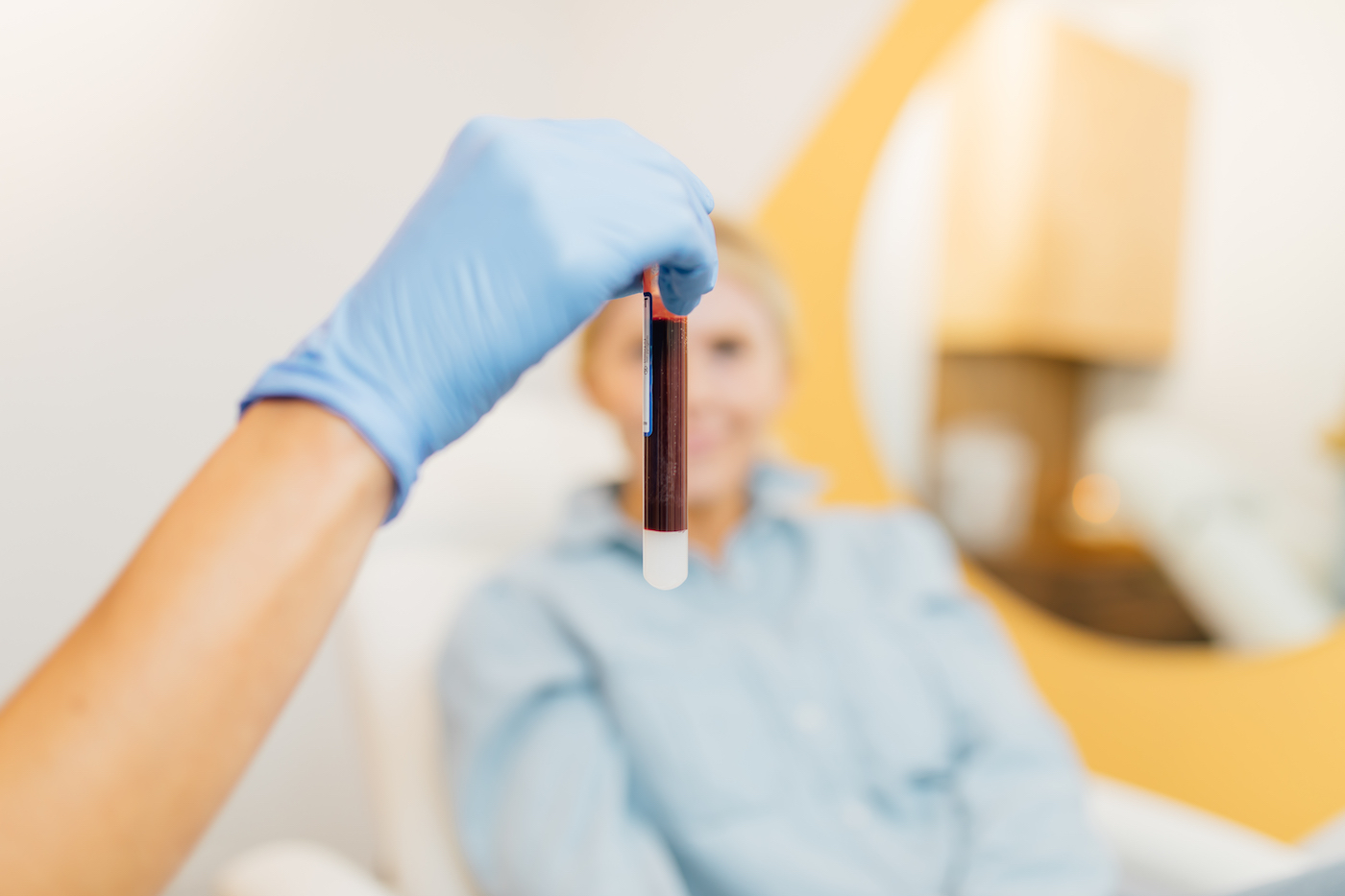 Elevate results using the skin's natural rejuvenating capabilities. Platelet-rich fibrin (PRF) sits on the cutting edge of aesthetic medicine, with healing and regenerative properties drawn right from your own body—now offered from our San Diego clinic. PRF can be injected on it's own, or in conjunction with a number of other treatments to create natural-looking volume and healthy, glowing skin.
How PRF Injections Work
Treatment begins with a blood draw, typically from the arm. Blood is then placed in a special centrifuge and spun to separate the blood, creating PRF.
Preparation of PRF takes about 10 minutes, after which time it can be used as a serum for microneedling, included in a custom AquaGold Super Facial cocktail, injected for hair restoration, or used as an alternative to dermal filler (now that's cool!).
The use of PRF triggers the body's wound response without the presence of an actual wound. The result is increased cell repair and collagen production, leading to firmer, healthier, glowier skin. By using the purest and most natural form of growth factors available (from our own plasma), PRF provides next-level rejuvenation results, improving tone, texture, and shape. Plus, since PRF enhances the skin's natural healing process, adding it to treatments significantly reduces downtime in most cases.
Used as an injection, PRF improves crepey skin, dark circles, creases, fine lines, and proportions. Because it is a natural rejuvenator, PRF stimulates collagen to support results and create lasting enhancement.
Pricing?
PRF Under Eye Treatment $750
PRF Face (multiple areas treated) $1200
10% off with Perfect Vault Membership
Schedule a complimentary consultation with our San Diego team to learn more about PRF and how it can benefit your skin.
Coming in for a treatment or have more questions? See PRF Injections Pre and Post Treatment Information. 
Not ready to book yet?