O-Shot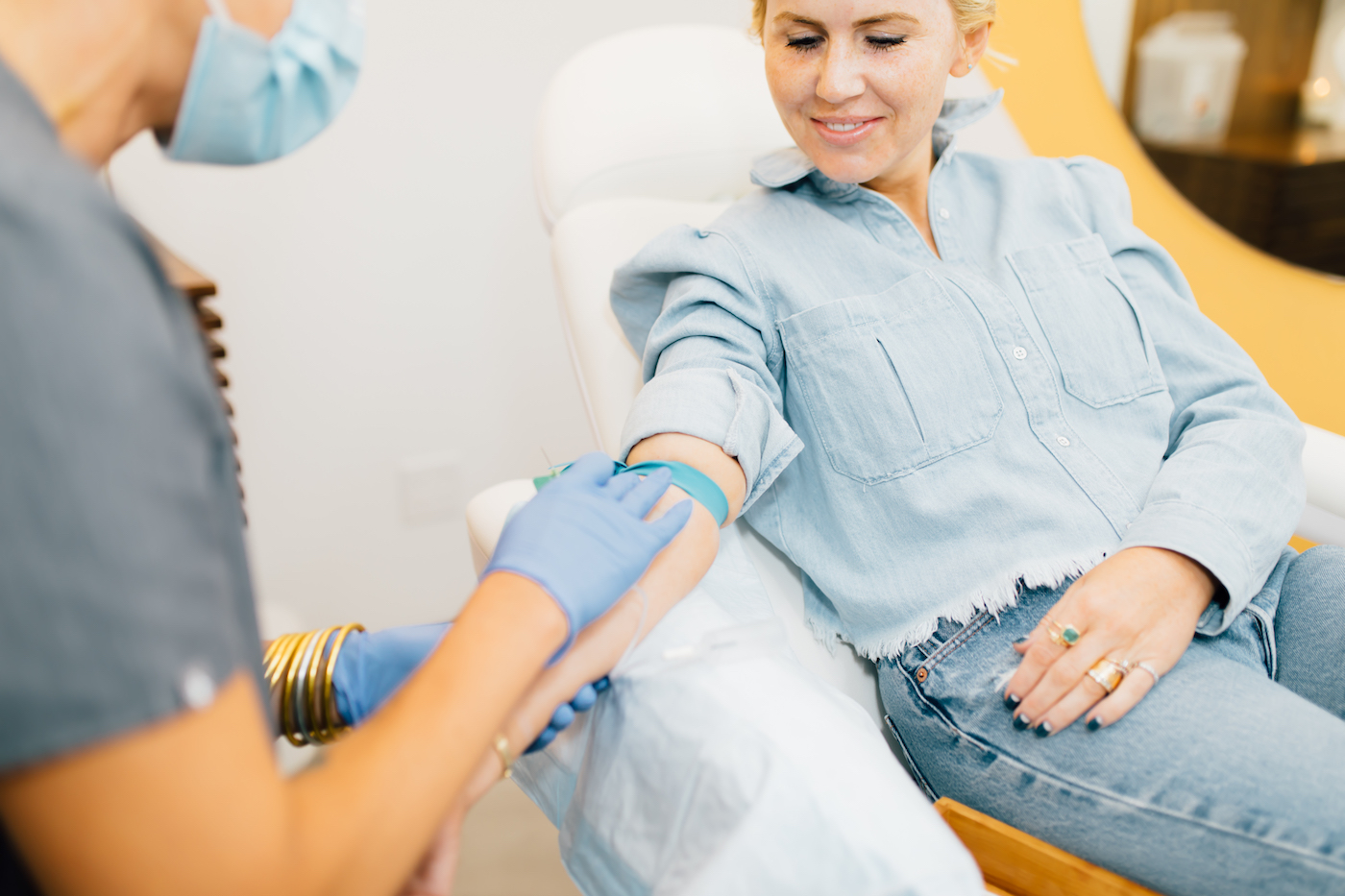 The O-Shot is a PRP (platelet-rich plasma) treatment that is geared towards boosting the sensation capability for women by rejuvenating the clitoris and G spot. Female sexual dysfunction (FSD) and/or urinary incontinence can also be treated with this simple procedure. Research shows that only 14% of women ever have a conversation about sex with their doctors even though 40% of women suffer distress due to sexual dysfunction. The O-Shot utilizes injections of regenerative blood cells administered to areas of sexual response and urinary continence leading to healthier and more functional tissue.
How It Works
Platelet-rich plasma contains many different growth factors and cell signaling substances that encourage cells to grow, rejuvenate, and heal. PRP allows us to harness the body's own healing mechanism and target it in specific areas.
The O-Shot specifically can help relieve pain during sex, vaginal dryness, inability to orgasm and urinary incontinence. The O-Shot can also increase sexual desire and natural lubrication, resulting in greater arousal and stronger, more frequent orgasms.
What To Expect
O-Shot appointments begin with a standard blood draw from the client's arm. This tube of blood will be transferred to a centrifuge, where it will be spun to separate the red blood cells from the plasma. The bottom layer of the plasma contains a high concentration of platelets, which are then drawn off for injection.
After applying a numbing cream, followed by a local anesthetic injection to the clitoris, the platelet-rich plasma is injected into the erogenous areas. This is essentially pain-free.
The PRP sends a message of "healing" to the area, which, via release of blood derived growth factors and multi-potent stem cells, leads to an increase in cell repair mechanisms and tissue growth. The repair process results in stronger and more sensitive vaginal tissue.
The O-Shot does not require any downtime. You can have sexual intercourse on the same day of your treatment. Results can vary depending on a variety of factors with treatment effects lasting 6-12 months for many clients.
The O-Shot can be combined with our RejuVAnate laser treatment to more completely address vaginal laxity and symptoms of the genitourinary syndrome of menopause.
Pricing?
O-Shot $1,300
10% off with Perfect Vault Membership
Coming in for treatment or have more questions? See O-Shot Pre and Post Treatment Information.