CO2 Laser Rejuvenation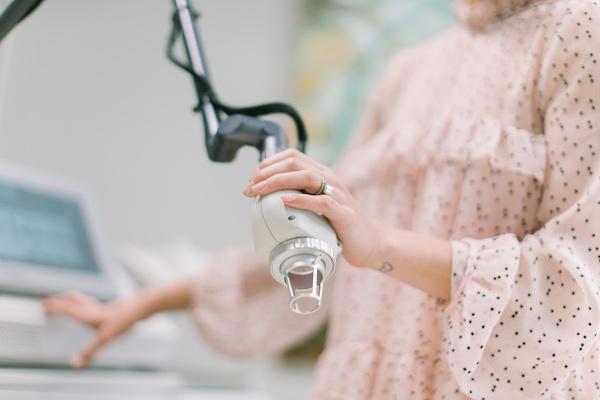 Backed by sources like the Journal of Clinical and Aesthetic Dermatology, CO2 Laser treatments are an efficient and effective way to resurface and remodel your skin.
The following skin concerns on your face, chest, neck or hands can be treated with fractionated CO2 Laser:
Fine and coarse wrinkles
Scarring and other textural irregularities
Uneven pigmentation
Dilated pores
Skin Laxity
Thinned collagen layer
How It Works
Our fractionated CO2 Laser provides skin resurfacing by delivering tiny concentrated beams of heat energy into the deeper layers of the skin. This process stimulates new collagen and elastin production. The fractionated method allows for damaged superficial skin to be removed, while the surrounding area is left intact to aid in healing of the treatment area.
What To Expect
Following the laser treatment, you will experience redness and possible swelling similar to a bad sunburn that can last up to 1 week. Your skin will be flaky and slough off during this time. It can remain pink for up to several weeks. Typically, by day 7-10 you can resume your normal skincare routine and makeup application.
Sun avoidance is recommended for best healing and optimal results for a period of at least 2 months afterwards.
CO2 laser is the gold standard for skin tightening and wrinkle reduction. However, it does have the longest recovery time of approximately 2 weeks.
The number of treatments required to achieve optimal results can vary from person to person. On average, 1-3 treatment sessions may be recommended. Your skin will continue to age as time goes on due to sun exposure, environmental health and lifestyle choices. To maintain your results and protect your investment, a strict skincare routine using medical-grade ingredients is recommended.
CO2 Laser Applied to the Hands
The Swift Scan box applies fractionated CO2 laser treatment to your hands in just a matter of seconds. It effectively treats wrinkles, dark spots and sun damage. A series of Swift Scan sessions can produce a youthful thickening of the skin, which can decrease the appearance of veins and tendons in our hands. The laser scan produces a distinct grid pattern on the skin where healthy, untreated tissue lies in between the treatment areas. This method facilitates the healing process and reduces downtime.
Hands are one of the first parts of our body to show aging, so the speed and relative comfort of this treatment makes it easy to perform not only early, but often! For optimal results, 1-3 sessions may be recommended and can be repeated at 4 week intervals.
The following are contraindications for CO2 laser services:
Pregnancy
Breastfeeding
Recent tattoo in the area
History of keloid scarring
Diabetes
Medicine that increases photosensitivity
Accutane usage in the last 12 months
Recent sunburn or increased sun exposure in the area
Recent infection
Recent spray tan
Pricing?
Face $900+
Hand Swift Scan $300
Under Eye $400+
10% off with Perfect Vault Membership
Coming in for treatment or have more questions? See CO2 Laser Pre and Post Treatment information.
Not ready to book yet? Check out our gallery of Before & After results here.